WELCOME TO BOY SCOUT TROOP 794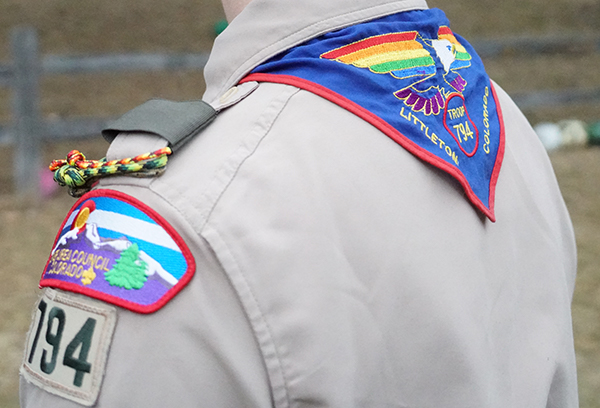 Christian Troop 794 is chartered to Mission Hills Church and has been an active troop since March 1, 1992. We are a family oriented year-round troop that meets weekly on Thursday nights. Our average annual membership is around 60-70 scouts.
We consistently earn the National Gold Level Award of Excellence for our annual program, which includes: outings, community service, summer camp and high adventure. We hold a minimum of one troop outing each month and most months offer several camping opportunities.
We strongly believe in trained leadership and promote scout participation at ILST, BigHorn NYLT, NAYLE, Okpik, Wilderness First Aid & Leave No Trace. 25% of scouts who join Troop 794 earn the rank of Eagle Scout.

---
ANNUAL REGISTRATION AND DUES PAYMENT
---
The mission of the Boy Scouts of America is to prepare young people to make ethical and moral choices over their lifetimes by instilling in them the values of the Scout Oath and Scout Law.
The Boy Scouts of America will prepare every eligible youth in America to become a responsible, participating citizen and leader who is guided by the Scout Oath and Law.
The Boy Scouts of America provides the nation's foremost youth program of character development and values-based leadership training, which helps young people be "Prepared. For Life.®"
---